ALEXA, WHAT'S THE PLAN FOR TODAY IN THE HOTEL?
intelligent, personalized customer service agent for your hotel
Improve guest engagement and drive additional revenue through highly personalized communications via your guests' preferred messenger apps
Quick and easy access to hotel services and information
The bot will answer questions and respond to service requests. Can help your customers to
order room-service, to get a taxi, to get a self check-in and early arrival and to make a late departure request.
feedback
Get timely feedback from your guests and improve your services (and ratings)! The bot will survey your guests with quick, timely feedback requests right on arrival or after checkout.
Useful information for your guests
Our bot will recommend your guests the best places to visit, from popular bars and clubs to the most coveted restaurants, based on customer reviews.
multilingual
You will no longer need trained staff in English and other languages since the bot will take care of your foreign customers.
Use an intelligent chatbot for hotels.
It will help your guests plan their stay, discover things to do, book activities and request personalized services.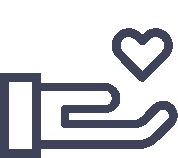 Push Notifications
Create special offers that will appeal to your guests. With the bot, room upgrade requests can be offered automatically prior to arrival, spa visits can be booked in advance and guest activities can be personalized to your guest's desires.